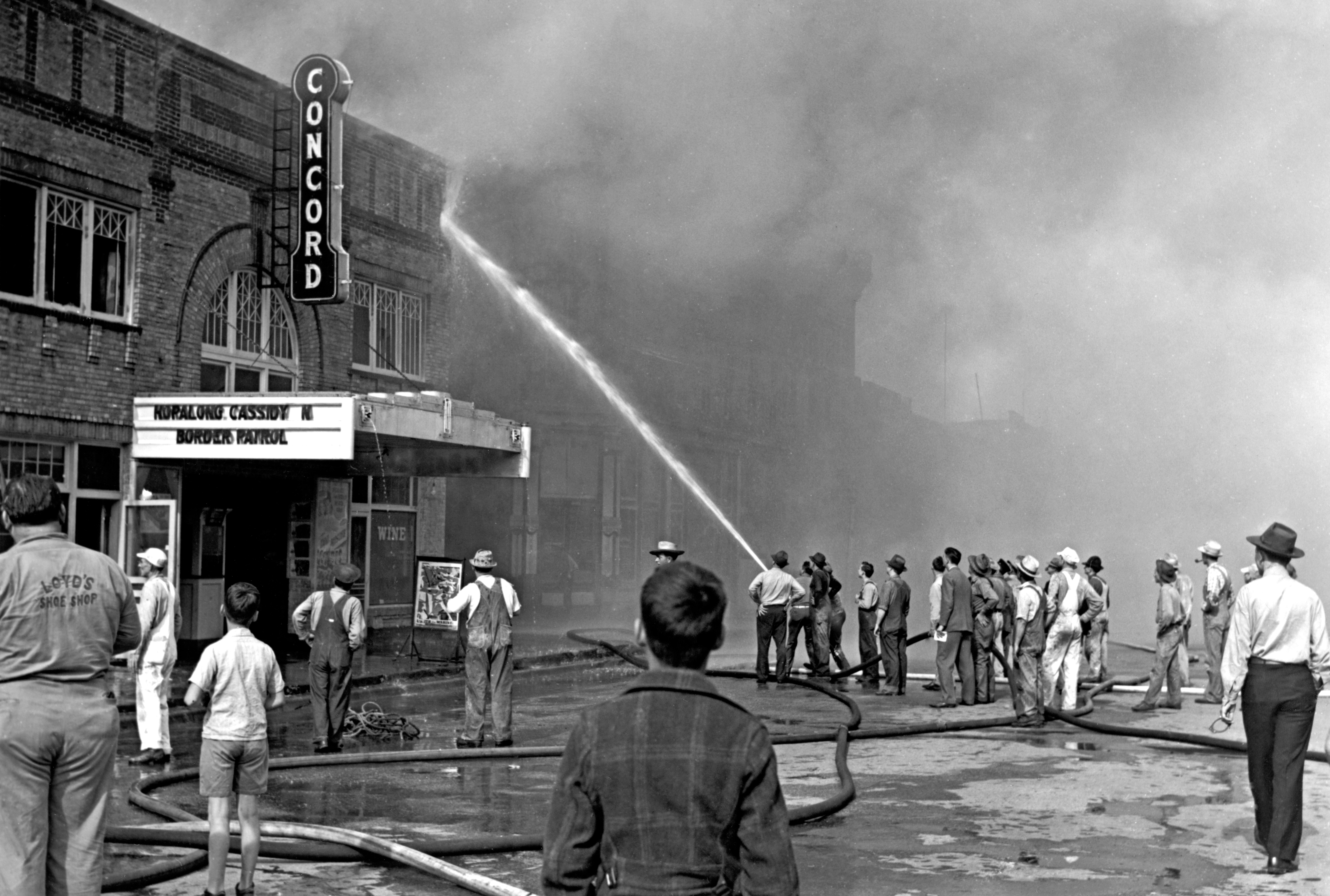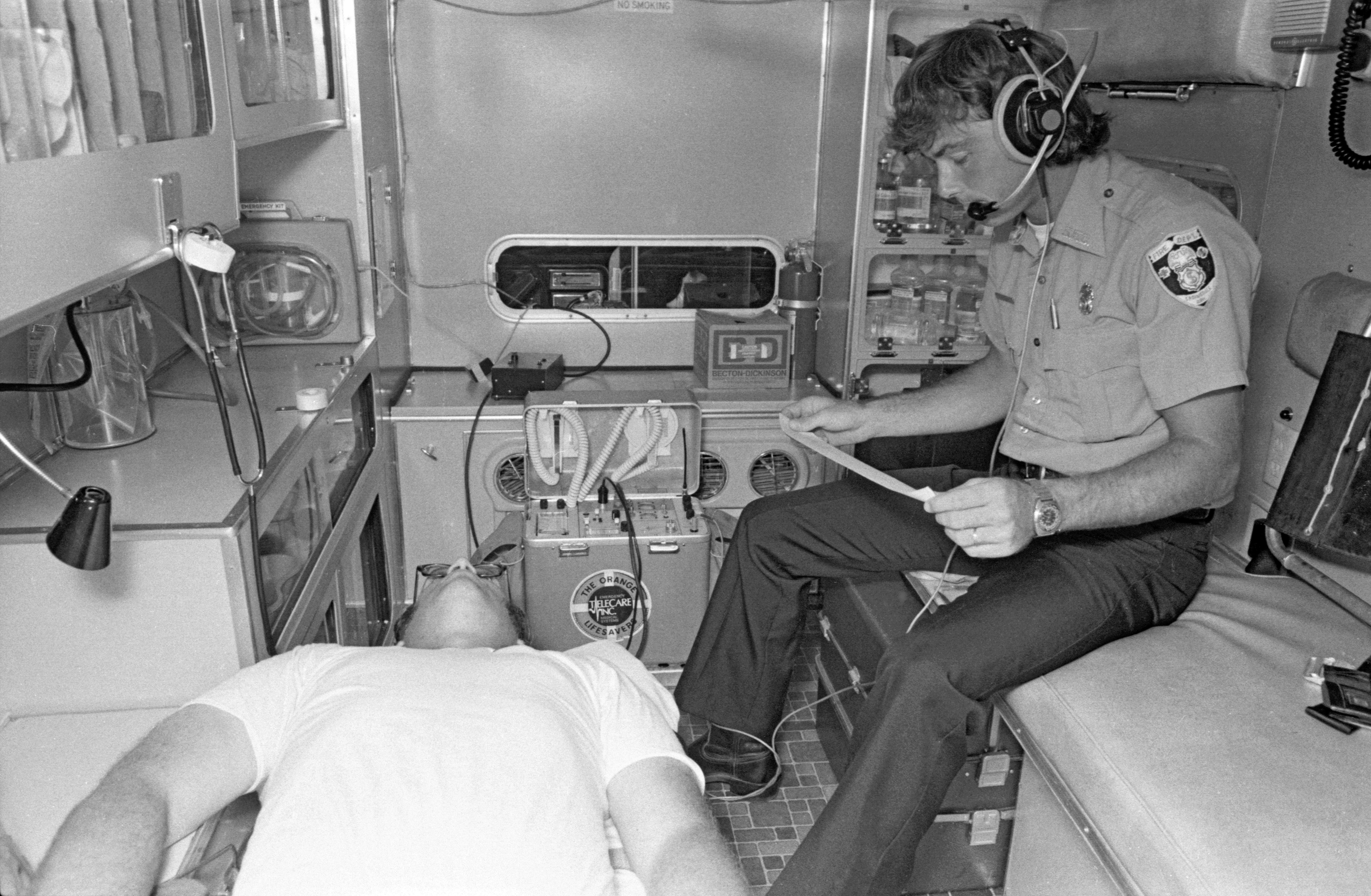 The town's first attempts to establish a fire department began in the late 1880s and were for the most part, unsuccessful due to lack of community support. A hook and ladder company was formed in 1892 but lasted less than a year. For the next few years volunteers manned bucket brigades and battled series of fires in the downtown business district. In 1897 the town council purchased six handheld fire extinguishers and installed an emergency bell in 1904.
It wasn't until 1909 when the town council passed a resolution allowing for the organization and purchase of equipment for a fire department. Through this resolution the Springdale Volunteer Fire Department No. 1 was formally established, with Charles Smyer being elected as the first Fire Chief. The 25 member department quickly set about raising funds to purchase equipment. Benefit musicals, plays and moving-picture shows brought in enough money to purchase a hand-pulled chemical wagon in 1912. In 1917, the City Council reluctantly purchased the department's first motorized truck, but only after the firefighters agreed to contribute $265.00 they had raised themselves.
The city established a water system in 1922 and fire hydrants were installed around town. That same year the department purchased a combination hose and chemical truck. In 1931, the department purchased a 500 gallon American-LaFrance pumper now known as Ol' Betsy. The department also hired its first full-time employees, known as "Station Attendants" to staff a small station located near Holcomb Street and Emma Avenue.
The 1950's ushered in more responsibilities as the department's services expanded from just firefighting to a Fire, Rescue and EMS service model. Department meetings were held every two weeks and fire equipment was tested regularly. Department members instructed first-aid classes and conducted fire drills in schools and fire inspections in businesses. In 1961, the department held its first pancake breakfast for the citizens of Springdale, raising money to purchase a boat for water rescue operations. Later that year a telephone alerting system was installed to contact members of the department for emergencies.
In 1964 following an economic boom in Springdale, city officials elected to restructure the fire department to a paid full-time department. Chief Mickey Jackson was hired as Springdale's first paid professional full-time Fire Chief. Chief Jackson began moving Springdale to the forefront in Fire and EMS operations. He required independent testing boards to certify candidates for eligibility and began a promotional testing procedure for advancement within the department.
In 1967, the department took over the EMS service from the local funeral home. The department acquired a hearse type medic unit from the funeral home, which was the beginning of Springdale's EMS service. That same year the department expanded, building Station 2 and Station 3. In 1971 the Springdale Memorial Hospital began an emergency medical technician (EMT) training program and Springdale Firefighters were among the first in Arkansas to become certified EMTs. In 1974 the first paramedic training program was developed by Chief Jackson with the help of Assistant Chief Floyd Bohannan and SMH Education Director Virginia Clevenger. Upon completion of the class, The Springdale Fire Department became the first paramedic level EMS service in Arkansas.
Courtesy of Shiloh Museum