Alert Notifications - General
Alert Notifications - Signing Up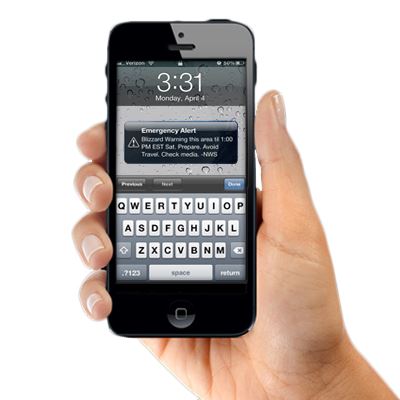 Introducing an enhanced Emergency Warning Alert system, you can customize and receive when and where you need them. Springdale Alert is your portal to get free emergency alerts from your local government in Springdale.

Log in to make changes to your existing account.

Sign up to create a new account.
With Springdale Alert, you can sign up to receive notifications about:
Severe Weather

Public Hearings (rezonings, etc.)

Road and Lane Closures
Instant Information to Protect Yourself from Danger
Being forewarned about dangerous weather, a neighborhood evacuation or an emergency road closure has never been easier. Springdale Alert gives you critical information during emergencies, with official notifications from local public safety and emergency managers. The alerts will tell you where to go, what to do and how to stay informed and are available by text, email, cellphone, home phone, or work phone so you'll get instant access to information no matter where you are.
3 Steps to Get Emergency & Weather Alerts
It only takes three quick, easy steps to sign up for alerts about major emergencies, weather alerts, and more:
Create an account by filling in basic information about yourself, such as your name, email, and address.

Select how you want to get alerts, such as on your cell phone, computer, tablet or home phone.

Choose the types of emergency alerts you want, ranging from community information, severe weather alerts to major emergencies.
Control How Many Alerts You Get
Don't want to be overloaded with alerts? We hear you. The enhanced system allows residents to pick and choose what kind of notifications they want to receive, as well as specify particular times during the day when they would prefer to block (tornado or life-threatening alerts excluded) incoming notifications. The number of messages you get depends on how many types of alerts you have signed up for and how many events occur in your area. You can customize your alert settings at any time to help adjust the number of alerts you receive, including "quiet times" when you won't receive messages.
Residents who live and work in the Springdale area can sign up to receive alerts from multiple areas along their commute route. If you are interested in receiving Planning notifications, such as information regarding a potential rezoning, and you would like a notification for multiple properties, simply enter the addresses and Planning updates within a one-mile radius will be delivered to your email.
Mobile Device Apps
In less than five minutes, customize free emergency alerts to your smartphone, computer, or tablet. Get instant access to information to protect yourself and your loved ones.