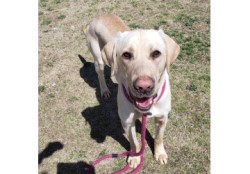 Animal Services
1549 E. Don Tyson Parkway
Springdale, AR 72764

Directions
Phone: 479-750-8166
Animal Control
Dispatch: 479-751-4542
Hours
Monday - Friday
11:00a.m. - 6:00p.m.
Saturday
10:00 a.m. - 3:00 p.m.
Closed Sunday

We will be closed on all City holidays.
For Animal Control, please call dispatch at 479-751-4542.
Springdale Animal Services' mission is to provide shelter and care to the thousands of stray, abandoned, abused, and neglected animals in need every year. We reunite lost pets with their owners, and place many that are homeless in caring, permanent homes. We are also responsible for the humane disposition of feral, vicious, sick, injured, unclaimed, and unwanted animals. We strive to ensure the welfare and public safety of our community and its animals through education of our citizens and enforcement of our ordinances. We promote spaying/neutering all domestic animals at the earliest appropriate age, as a means of reducing their overpopulation.
Effective May 13, 2010, in accordance with the animal ordinances, it is a requirement for all dogs and cats, 6 months or older, that reside in the city limits of Springdale to be microchipped and registered with Springdale Animal Services. Annual licensing of pets has been discontinued and replaced with one-time microchip registration (PDF).
You may obtain microchipping from any source you choose. There are low-cost, periodic microchipping clinics hosted in our region throughout the year.
If your pet is already microchipped you are only required to provide proof of verifiable microchip registration with current contact information, at no charge. All pets that are adopted or returned to owner are also microchipped. A pet wearing a collar, I.D., city tag, and a microchip has the greatest chance of finding its owner. All dogs and cats over 4 months of age must have a current rabies vaccination by a licensed veterinarian.